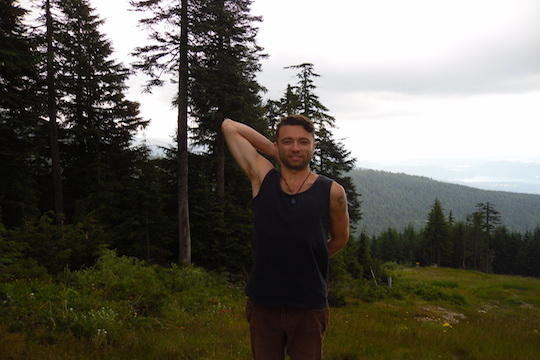 Many people these days spend the majority of their day sitting at a computer, typing or mousing.
In this posture the shoulder joint is held in a position of internal/medial rotation to accommodate the palms of the hands facing downward and engages the muscles between the shoulder blade (on the back) and the shoulder. These muscles help make up what we call the rotator cuff, and after long periods of computer work, they can become very adhered and tight, reducing the mobility of the shoulder or causing pain and stiffness.
When these muscles become chronically tight, they pull on the shoulder blade (scapula), which pull on the muscles of the upper back, giving them extra stain as both muscle groups compete to keep the scapula in position.
So if you have been experiencing pain, tightness or stiffness in upper back or back of the shoulder, try these stretches once a day, and/or come into Vitality Clinic for a massage therapy treatment to relax the muscles and decrease developed adhesions.
I would also recommend these stretches to anyone who has spent long hours working at a computer to maintain mobility and tissue circulation of the shoulder joint.
The first stretch is great as it targets the muscles that are approximated during the time at your desk. Using a towel, scarf, belt, or anything of decent length, bring your arm and hand up behind your head and PULL DOWN with your opposite arm behind your lower back until a pain free stretch is felt. Hold for 1 minute and repeat with the other side. Try it twice a day, especially at the end of the your time at the desk, as it is the inverse position to what you have been holding.
The next stretch can be easily done seated and may be repeated many times throughout the day. Bring your arm across your body and tuck your elbow into the elbow joint of your opposite arm. Use the opposite arm to pull the arm being stretched to the opposite side until you feel a pain free stretch. Hold for at least 30 seconds and repeat on the other side. I would recommend doing this 3 times per day.
Hope that helps and see you soon for a treatment!
Take Care 🙂
Sydney Beagle, RMT