Kick Start Healthy Eating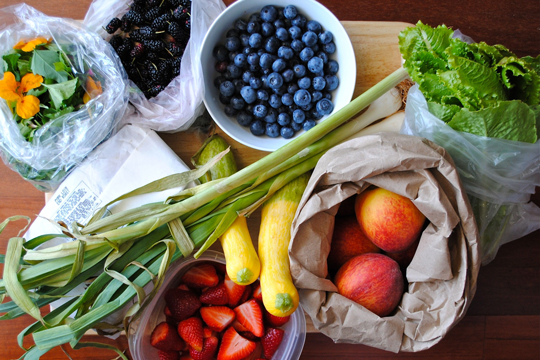 By now most of the new year's resolutions we came up with may be fading into the distance. Our intentions are always good, but often we fall short of the finish line.
An effective way to create real change is to choose small goals, create attainable actions, and set a realistic time period. Also, having someone who knows your plan ensures that you have support and can be held accountable.
A proclamation such as "I'm going to eat more healthy this year" is too vague and lacks a focussed plan. You'll see better results if you chose a specific meal, dietary habit, or food group to focus on.
For example, one of the simplest ways to create a healthy diet is to include more fruits and vegetables. This naturally boosts your intake of fibre, vitamins & minerals, and may help reduce the risk of certain chronic diseases and cancers.
If you're looking for an easy way to kick-start healthy eating then take on this challenge:
FOR 1 MONTH INCREASE YOUR DAILY INTAKE OF FRUITS AND VEGETABLES.
• Aim for 1 serving at breakfast, 2 at lunch, and 3 with dinner.
• If you're already into fruits and veggies then work on adding that much more (+1/+2/+3) to each of your meals.
Your naturopathic doctor can provide guidance and support while you work towards your optimal dietary goals. Tests such as blood type, food sensitivity, and body composition can be used to determine where you are starting from and the most effective way to get you where you want to be.
Have a great day,
Dr. Natalie Mazurin
Vancouver Naturopath