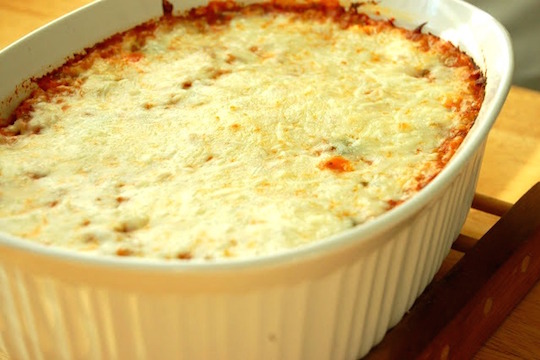 With cooler weather upon us, this recipe makes for a perfect "comfort food" dinner. It provides all the delicious flavours of stuffed peppers but without all the extra work. 🙂
Ingredients
1 lb ground beef
½ c onion, chopped
2 cloves garlic, minced
2 large green peppers, chopped
12 spinach leaves, chopped
14 oz can diced tomatoes
8 oz can tomato sauce
½ c beef broth
½ c long grain rice (uncooked)
3 tsp Worcestershire sauce
½ tsp salt
¼ tsp pepper
1 c mozzarella cheese, shredded
Preparation
1. In a skillet over medium heat, brown the beef, onion, and garlic.
2. Transfer these ingredients to an oven safe casserole dish.
3. Add the rest of the ingredients, except the cheese, and combine.
4. Cover and bake at 350º for 1 hour.
5. Remove from the oven, add the cheese, and then bake for 5 minutes longer.
Serves 6
Enjoy,
Dr. Crysta Serné
Vancouver Chiropractor and owner of Vitality Clinic