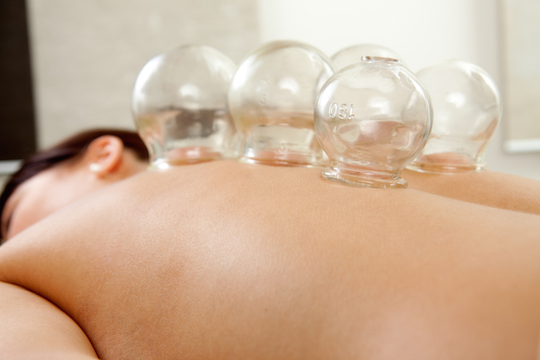 As with Acupuncture, cupping therapy has been practiced for thousands of years by many peoples of the world.
Cupping therapy uses Acupuncture points and the meridian lines of the body, to place glass cups instead of needles. Most people report feeling relaxed and calm following cupping therapy. It is a safe and relaxing technique that will help you to feel rejuvenated and open.
It is an effective treatment for many ailments from releasing lung congestion from the common cold to relieving muscle pain.
Benefits of Cupping Therapy
1. Enhances function of the lymphatic system, which acts as the body's garbage collection service.
2. Detoxifies the muscles by promoting blood flow into the muscles to relieve pain.
3. Improves blood and synovial fluid flow in the joints to relieve stiffness.
4. Strengthens the Respiratory System.
5. Relaxes body and the mind so the sympathetic nervous system can rest and repair.
Clarissa Low is classically trained in the art of cupping as well as Acupuncture, but if you are unsure of needles, why not give cupping therapy a try? Call the clinic to book.
Have a great day,
The Vitality Team