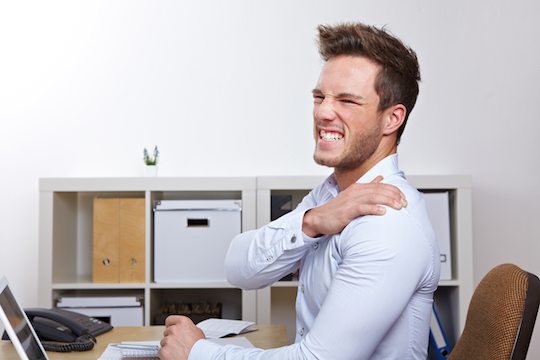 I have an overwhelming number of patients in my chiropractic practice coming in because they have right sided upper back pain.  Here's a quick tip to consider when sitting in front of your desktop.
If you are not a two finger typer, like myself, and do not require looking down at your keyboard, move it ever so slightly to your left.  This minor shift now allows you to position your mouse directly in front of your right hand.  By making this simple change, you prevent your right shoulder from repetitive external rotation.
Of course, I advocate coming in for an assessment and chiropractic treatments to prevent further issues.
Related articles:
Care of heard, neck, and upper back
Stretches for upper back stiffness
Hope this helps!
Dr. Crysta Serné
Vancouver Chiropractor and owner of Vitality Clinic