Roasted Butternut Squash and Carrot Soup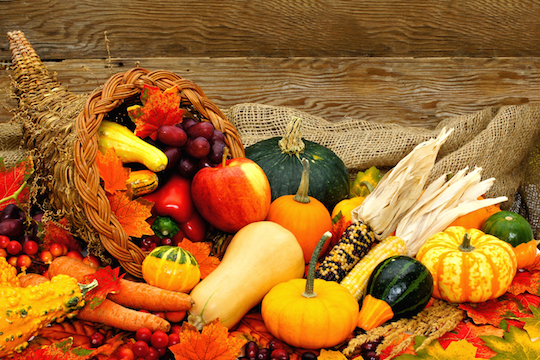 Butternut squash, if it hasn't already been a classic Fall menu item, continues to pick up steam as a go to taste for the colder months upon us. The hearty squash is naturally sweet, allowing it to mingle and pair with other flavours from cinnamon, to brown sugar, to thyme and sage. Roasting a butternut squash brings out the best tastes. This quick, easy, creamy (without cream!) soup is the perfect comfort food and can be eaten as a weekend lunch, a post work dinner, or a warm motivational treat after a run in the rain.
Ingredients
1 squash
1 medium yellow onion
2 carrots
2 celery sticks
1 clove garlic
salt and pepper
Olive oil
pinches of thyme and chili flakes
5-7 cups of stock or water and bouillon cube
Preparation
1. Peel squash with a veg peeler. Cut in quarters and scoop out the seeds. Cut the quarters into 1-2 inch pieces, add a pinch of olive oil, salt, and pepper, and roast in the oven for about 45 minutes at 380.
2. Chop 1 medium onion, 2 sticks of celery, and 2 carrots. Sauté in a soup pot until onions are translucent. Season with salt and pepper and add 2 pinches of dried thyme. Chili flakes as well if you have on hand. Add a clove of chopped garlic at the last second before adding the roasted squash. Stir for 30 seconds before adding 5-7 cups of chicken stock, or a half bouillon cube with water. Simmer for 20-40 minutes.
3. An immersion blender, or hand blender, is the best for soups. Pulse for 1 minute until the squash is pureed and now mixed in with the stock, creating a smooth and thick delicious soup. If you don't have an immersion blender, take a few cups of soup and place in blender and return, to pot, which will thicken up your soup. You can also take a potato masher and break up some of the chunks of squash to smooth out your soup.
Enjoy,
Dr. Lucas Tisshaw
Vancouver Chiropractor and ART Provider