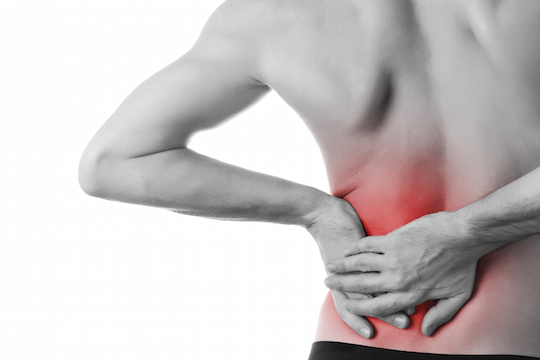 Chiropractic Holistic Care
A Chiropractor is a holistic doctor (Complimentary Alternative Medical providers, abbreviated CAM) and even specific conditions, such as a herniated or ruptured discs, can be treated in a whole body context. Chiropractors consider stress, nutritional, and lifestyle factors, especially as they relate to pain perception and reduction of inflammation.
Conditioning and exercise, stress management, and improved nutrition and eating habits are all considered when the acute phase of pain and inflammation has been resolved. In addition to addressing the lower back, the Chiropractor here at Vitality Clinic may also address possible spinal joint restrictions in the neck, mid back, and extremities that may need correction.
Manual adjusting techniques are often the treatment of choice, however, low force techniques may also contribute to a successful outcome. This article speaks to the alternative treatment choices often utilized in addition to manual adjustments.
Chiropractic "Pelvic Blocking" Techniques
Chiropractors use pelvic blocking techniques (SOT blocks) as part of another low back disc protocol. Under blocking technique, disc patients are categorized according to a set of findings including traditional orthopedic and neurological testing. Treatments using pelvic blocking techniques include the use of cushioned wedges, which are placed under each side of the pelvis along with gentle maneuvers. This allows gravity and changes in mechanics to draw the disc away from the nerve. Disc injuries are treated in a series of non-force treatments with monitoring and evaluation. If subjective signs and symptoms are not improving, referral for imaging and spine specialist referral are standard of care.
TENS (transcutaneous electrical nerve stimulation) 
A TENS unit uses electrical stimulation to modulate the sensation of low back pain by overriding the painful signals that are sent to the brain. A trial of electrotherapy with the TENS unit is usually done first, and if the patient experiences substantial pain relief, a TENS unit may be used at home for low back pain relief on a long-term basis.
Interferential Current (IFC) and Ultrasound (U/S)
IFC and U/S treatments are utilized to decrease inflammation and promote healing.  These modalities have proven to be effective in relieving long-term pain or in making bouts of acute low back pain shorter.
Orthotics
Some people with chronic low back pain may not limp because they hurt; rather, they may hurt because they limp. A small study examined the gait of 32 patients with low back pain who had not experienced significant pain relief with previous treatment. The results indicated that all the patients had gait abnormalities. Each patient was then fitted with a custom made orthotic, which was designed to correct these imbalances. Average follow-up time for study participants was nearly 14 months. Of the 32 patients, 27 (84%) experienced less back pain than before. The average reduction in pain symptoms was 66%.
Physical Activity and Exercise
The Chiropractors at Vitality Clinic are advocates for physical exercise.  We may recommend you modify your physical activities when you are experiencing back pain. In general, when pain is severe, you should avoid the following:
• heavy lifting
• twisting, bending forward, or reaching while lifting
• sitting or standing for long period
A gradual return to normal activities, including exercise, is recommended. Your doctor can help you decide what level of activity is safe for you. You may want to discuss your chiropractor's recommendations with your employer or supervisor. Exercising when you have back pain can help you feel better faster and prevent more back problems.
Even if you have mild to moderate low back pain, you can do the following without putting much stress on your back:
• Walk short distances.
• Stretch and do flexibility exercises.
• Use a stationary bicycle.
• Swim.
It is important to start slowly and to gradually build up the speed and length of time that you do the exercise. At first, your symptoms may get a little worse when you exercise or become more active. Usually, this worsening is nothing to worry about. However, if your pain becomes severe, ensure that you speak with your chiropractor right away. Once you can return to normal activities comfortably, your chiropractor may recommend additional aerobic and back exercises.
Supplements
Often supplements can provide inflammatory relief, muscle relaxation, and aid in encouraging support of connective tissue.
Preventing General Low Back Pain
Steps you can take to prevent back pain include the following:
• Maintenance chiropractic visits
• Wear comfortable, low-heeled shoes.
• Consider having your gait evaluated and corrected, if appropriate, with fitted shoe inserts (orthotics).
• Make sure your work surface is at a comfortable height for you.
• Use a chair with good lower back support that may recline slightly.
• If you must sit for long periods, rest your feet on the floor or on a low stool, whichever is more comfortable.
• If you must stand for long periods, rest one foot on a low stool.
• If you must drive long distances, use a pillow or a rolled-up towel behind the small of your back. Also, be sure to stop often and walk around for a few minutes.
• Attempt to sleep on your back with a pillow under your knees or sleep on your side with your knees bent and a pillow between your knees.
If you are experiencing low back pain, please consider consulting with one of the clinic Chiropractors to receive a diagnosis before attempting to engage in any physical activity.
Have a great week,
Dr. Crysta Serné
Vancouver Chiropractor and owner of Vitality Clinic