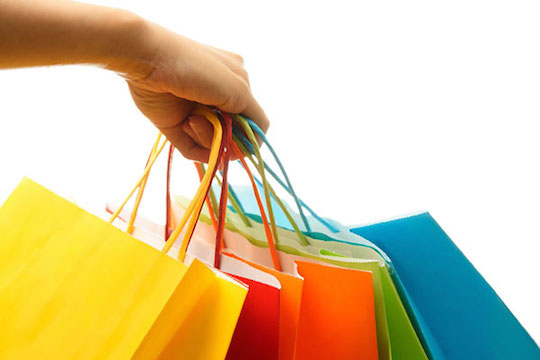 I have been pondering this thought now for a number of years. Actually, 13 to be exact… ever since the government chose to discontinue paramedical services (chiropractic, massage therapy, naturopathy, acupuncture, etc) as part of the Medical Services Plan (MSP). Yes, some patients are eligible to receive MSP premium assistance and I am pleased to offer that option whenever possible. However, the majority of patients walking through our doors pay private fees and are then reimbursed through their extended health plans. I often akin our profession to retail services- we are selling ourselves, our profession, and our belief system, and we have to market ourselves accordingly. We have to ensure that we provide exemplary service or the patient will take their money and go elsewhere.
Yay!!
I am not sad or disappointed by this revelation. In fact, I am delighted by it as it means that we have to work even harder to make sure we provide the best care we possibly can to our patients. And just like retail, you might like the feel of a sweater better in one store than in another – they both offer the same type of sweater, but one is just a little more to your liking.
So what sets me apart from any other Chiropractor? You will NEVER here me say I am better than any other individual is. Not only is that egotistical and unkind, but it's also completely unethical. Instead, let me offer you some insight into what I do. Then you can make the decision for yourself.
I LOVE what I do. It's what gets me up in the morning, well aside from my meowing cats and 15 month old son… I have an unyielding passion for my craft that energizes me- it pushes me to want to expand my knowledge base, explore new ideas, and constantly do better. I love that I am able to bear witness to the evolution of so many life events- graduations, marriages, and births. Sure, I adjust almost any body part imaginable, and I rehabilitate almost any injury one can think. It is extremely rewarding to be able to offer this care, but all it takes is for one person in my day to say, "Wow, I feel better," smile again, or say "What? I had no idea you adjusted ankles. Awesome!" to make me want to come back and do it all over again the next day.
I was taught the same information as any other Chiropractic graduate. Perhaps my brain processes the information differently and my hands feel things differently. Maybe that's what sets me apart? All I know is that I never want to stop being a Chiropractor.
Have a great day!
Dr. Crysta Serné
Vancouver Chiropractor and owner of Vitality Clinic
To learn more about myself and the treatments I offer, please peruse through our articles and blogs.
Here are a few of my favourites:
Prairie Dog
4 Stretches for the Lower Back
Upper Body Stretches
Chiropractic is Not All About the "Crunch"
Understanding Coconut Oil
Epsom Salt Soaks
Plantar Fascitis
Industrial Athlete Explained