chiropractor

April 29th, 2013
Your spine is important to your daily health.
In addition to 24 bone joints that allow the body to bend and move, your spine is also home to your spinal cord which effectively connects all of the organs, muscles and other tissues to the brain. Without a healthy spine, not only might you have trouble moving, your nerve connections to the brain may also become impaired and that means unnecessary pain.
There are many things you can do to lead a healthier lifestyle and prevent injury to the spine. BC's chiropractors put together some helpful tips and advice to keep your spine in shape. Visit the link below and book an appointment with one of our Chiropractor this week!
http://www.spinalhealthweek.ca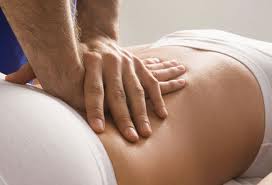 December 20th, 2011
While busy at work today, I took a second to notice how twisted my posture was, and how I was probably setting a very bad example for our patients! Feet tucked underneath me, holding the phone with my face and shoulder....
Here's an article by Dr. Serné that reminds us of proper posture while at the office, this helps prevent tension, and even injury!
http://www.vitalityclinic.ca/care_of_neck_head_and_upper_back_by_dr_crysta_serne_dc
Ainslie
Office Manager

December 13th, 2011
… And no, I'm not referring to taking a shower before bed, unless that helps you get a better night's rest!
I believe we can all agree that the way you feel during your waking hours hinges on how well you sleep at night. Previously, I spoke about WHY you need a good solid night's sleep. By learning to avoid common enemies of sleep and trying out a variety of healthy sleep promoting techniques, you can discover your personal prescription to a good night's rest.
Experiment! What works for some might not work as well for others so it's important to find the sleep strategies that work best for you. The key is once you have strategies to help you achieve the R's of sleep, keep as much consistency in your routine as possible. Now we are going into delve into HOW to achieve this.
read more....
http://www.vitalityclinic.ca/articles/sleep-hygiene
I hope you get a good night's sleep!!
Dr. Crysta Serné
Chiropractor